Overview of a Frama-C analysis for
a simple C program
Browsing the analysis results with Frama-C
When invoked with the command-line:
frama-c -eva -eva-precision 1 first.c
Frama-C creates an analysis project for the file first.c.
The -eva option on the command-line causes the Eva plug-in to run and have its results ready before the interface appears.
The -eva-precision option is one of several options that influence the precision of the Eva plug-in. The actions of creating new analysis projects and activating plug-ins can also be done interactively.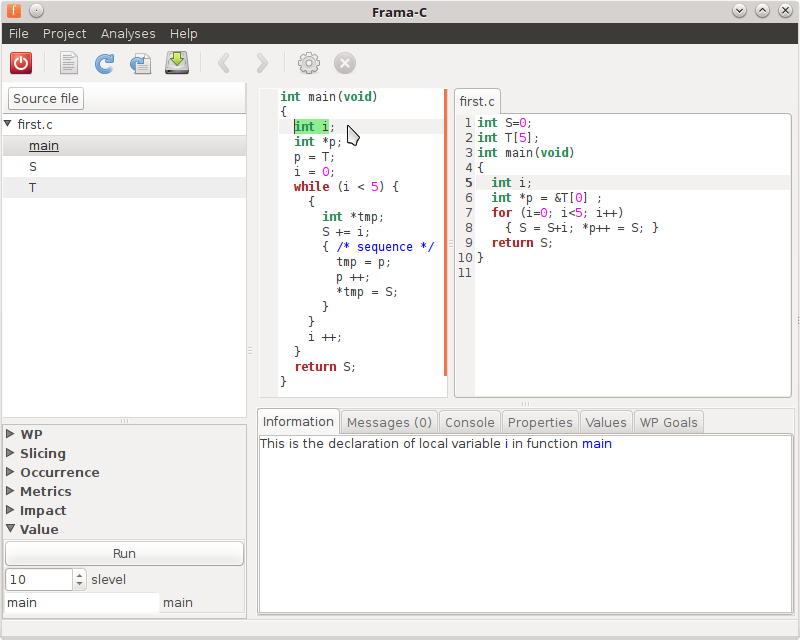 The Eva plug-in computes sets of possible values for every variable at each point of the program. When providing such results, Frama-C guarantees that the variable does not take at that point any value other than those listed.
When the execution reaches this point inside the loop, the variable S always contains either 0, 1, 3, or 6.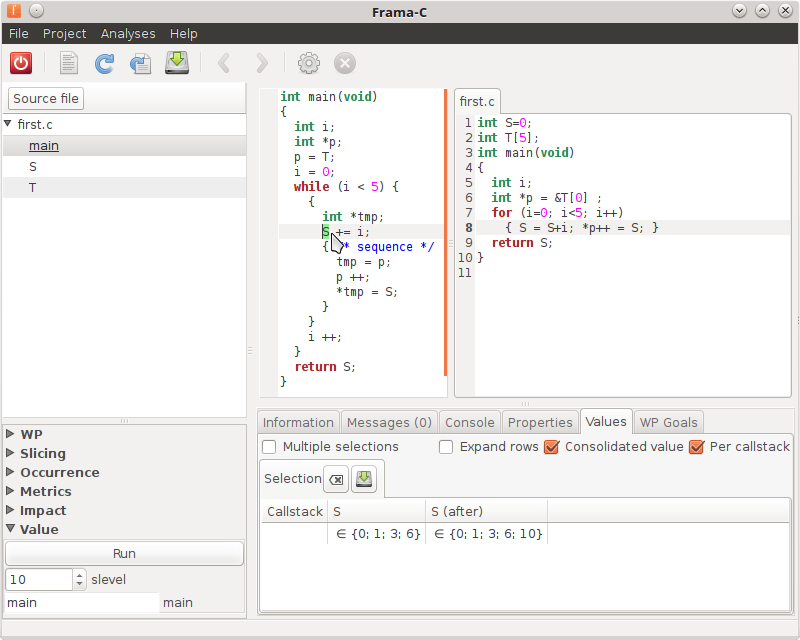 For each statement, Frama-C can provide an exhaustive list of the memory cells that may be modified by this statement during the execution, even if the statement uses pointers.
Frama-C guarantees that anytime it is executed, the statement *tmp = S; does not change any memory location other than the cells of the array T.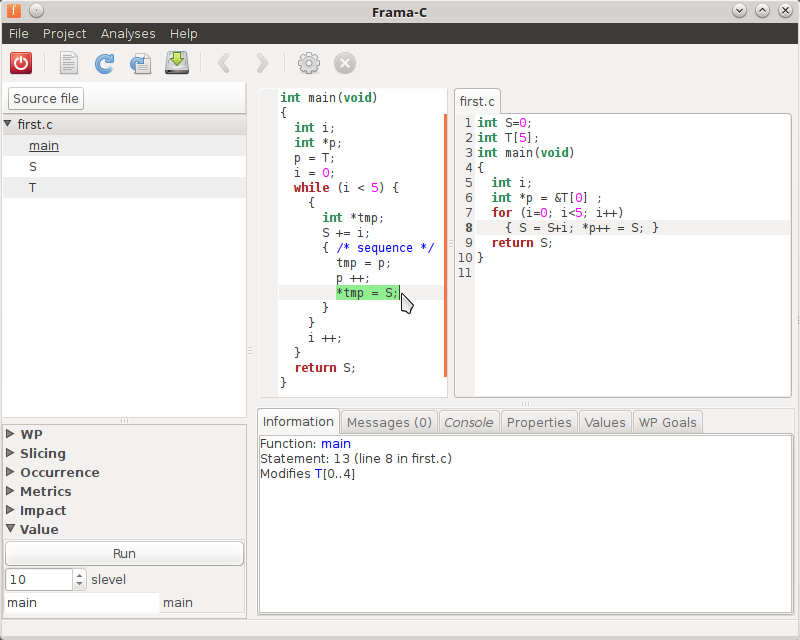 The dependencies plug-in makes use of the results of the value analysis plug-in to highlight the statements that define the value of variable S at the selected program point.
The value contained in variable S at the statement *tmp = S; was defined by the statement S += i;.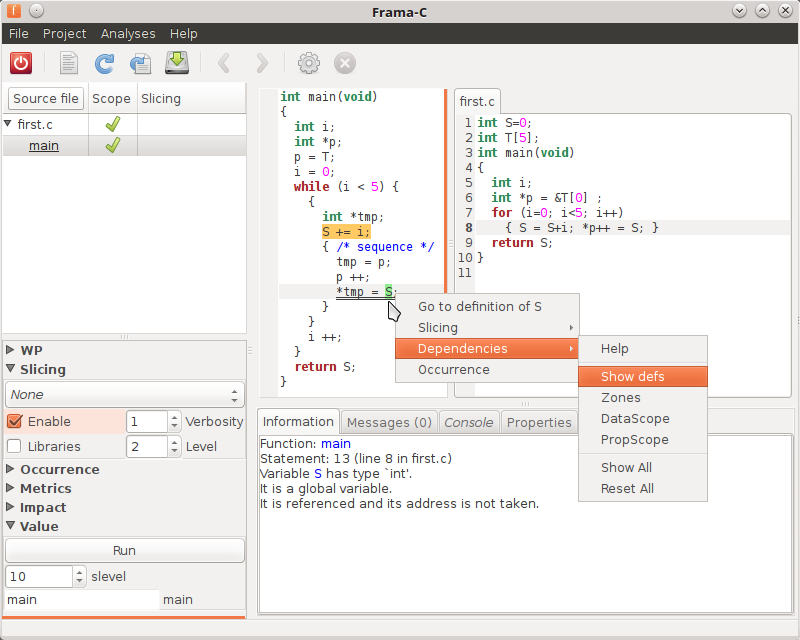 This analysis highlights in green all the statements impacted by the selected statement.
The statement p = T; has repercussions on the statements tmp = p; p++; *tmp = S;.
It is guaranteed not to affect the statements S += i; and i ++;.